Welcome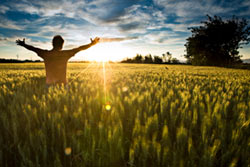 I am a Clinical Psychologist in Ashburn, Virginia. I specialize in treating anxiety disorders, obsessive-compulsive disorder, depression, and stress-related disorders. I work with these problems every day in my practice, and I stay abreast of current research and clinical innovations for treatment.
If you suffer from anxiety or depression, feel overwhelmed by stress, or find it difficult to cope with day-to-day responsibilities, I will help you regain control of your life.
If your child is anxious, fearful, or refuses to go to school, I will work with you to develop a plan to get back on track.
There are several different types of anxiety disorders, and each unique disorder can affect a wide range of thoughts, feelings, physical symptoms, and behaviors.
Panic attacks can be frightening and overwhelming. You may be convinced that you are going to have a heart attack, lose control while driving, or "go crazy."
Obsessive-compulsive disorder can fill your mind with bizarre and distressing thoughts or force you to engage in rituals that you cannot stop. You may find yourself hoarding things that you don't want or need, seemingly unable to part with them.
Social anxiety can cause you to avoid social gatherings and interactions with people, thereby negatively affecting your family life or job performance.
Fear of flying or driving over bridges can severely constrict your life and result in feelings of frustration or helplessness.
Constant worry about health, finances, or future calamities can cloud your thinking, making it difficult to concentrate on work or enjoy your normal activities.
Traumatic memories from your past can be overwhelming and cause severe distress and significant turmoil in your daily life.
School refusal/separation anxiety can be frustrating, confusing, embarrassing, and disruptive for the entire family.
Depression can be intensely isolating and can make you feel as if you are unable to manage your life. Uncontrolled stress can result in headaches, insomnia, lack of energy, or the use of food, alcohol, or drugs to manage your feelings.
All of these problems can be addressed and treated effectively using cognitive-behavioral therapy (CBT). CBT is a short-term, symptom-oriented approach that focuses on understanding and changing thoughts, emotions, and behaviors. The effectiveness of CBT for anxiety disorders, depression, and many other disorders and complaints has been firmly established in scores of large scale treatment studies.
The first step in treatment will be for us to work together to define your specific concerns. I will help you clarify the symptoms and difficulties you have been experiencing and how they are impacting your life. Once we understand clearly the nature of your concerns, we will focus on developing specific goals for treatment.
We will then collaborate on developing a treatment plan that will address each of your specific complaints and help you to reach the goals that we formulated. Throughout the course of treatment, we will carefully evaluate your progress and tailor treatment components, as needed, to ensure continued progress and success in achieving your treatment goals.
If you think that you would benefit from my services, you can contact me at Ashburn Psychological Services (703-723-2999) or via email at DrAl@draljerome.com. Please feel free to email me if you have any questions.
Ashburn Psychological Services is located in Ashburn, VA, between Sterling and Leesburg, and is readily accessible from any location in Eastern Loudoun County.